Davy Press
At the time of installation in the Locomotive Workshops Bay 1 in the 1920s, the Davy Press was the largest and most powerful hydraulic press in Australia. Capable of working larger pieces of metal than most of the other steam hammers in the workshops, the Davy Press was used in the production of the largest and heaviest locomotive parts and workshop components made at Eveleigh.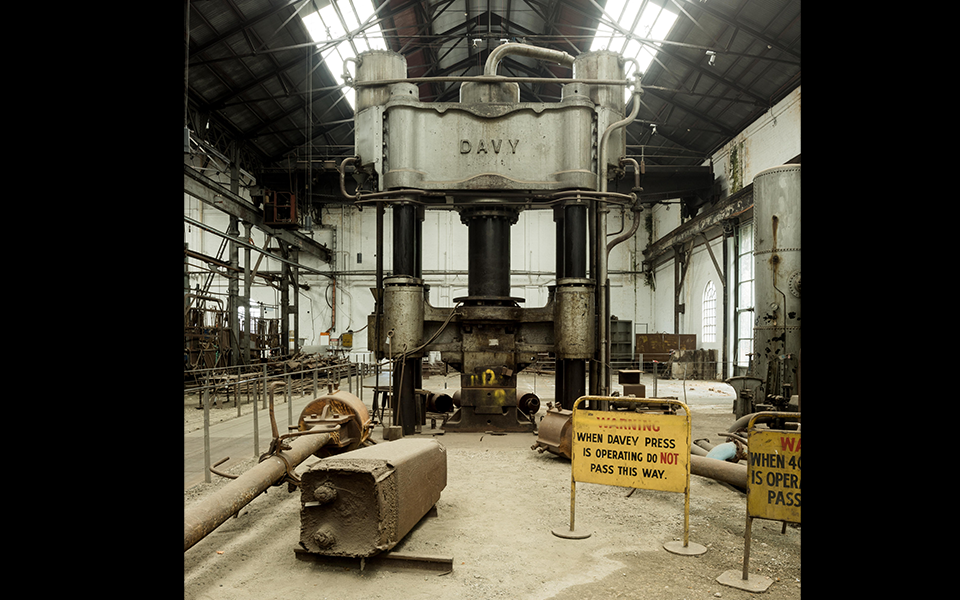 Hot steel would be formed and shaped on the Davy Press using swage blocks, dies, die sets and punches. When a heated billet from the furnace was pressed across the face of one these items, the metal would be pressed, shaped or punched in the form required. Dies and die sets might be placed directly on the press anvil or mounted to the press via a dove-tailed head that slid into the press crosshead, while punches could be rested directly on top of the metal billet being worked or held in place with tongs, to be forced through the hot metal as it was pressed.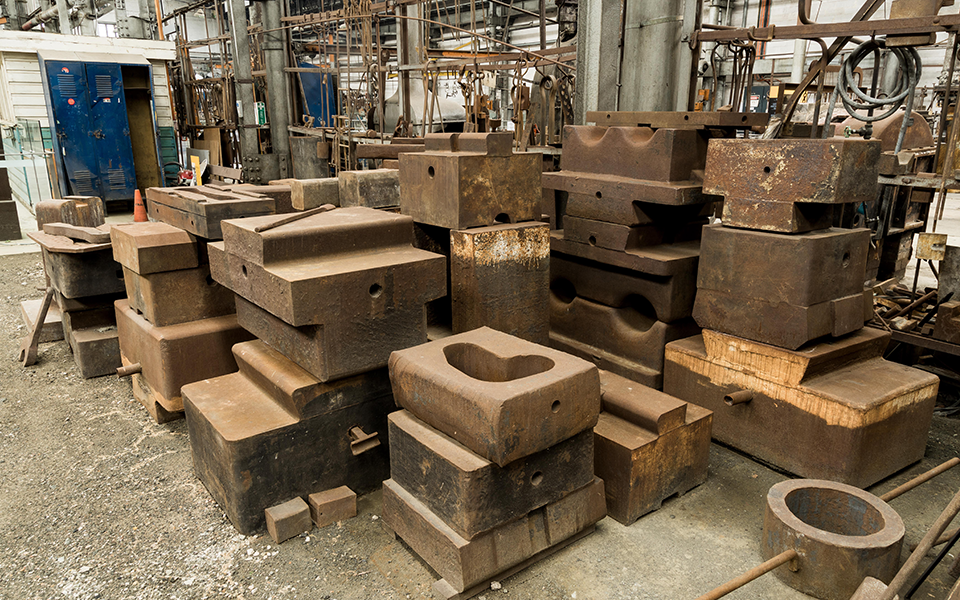 Facts
Year Installed: 1922
Manufacturer: Davy Brothers, Sheffield, England.
Dimensions: 6m tall x 4m long x 2.5m wide
Weight: 200 tons
Squeezing pressure: 1500 ton
Material: Cast iron
SHI No. 4745001
References
Futurepast Heritage Consulting (2009) ATP Section 170 Heritage & Conservation Register.
Godden Mackay (1996) Eveleigh Workshops Management Plan for Moveable Items and Social History- Volume 3 (Inventory).