Craven Bros. Overhead Crane
"A large ingot [was] worth thousands of dollars, so much responsibility in his hands and team"- Richard Butcher, former Eveleigh worker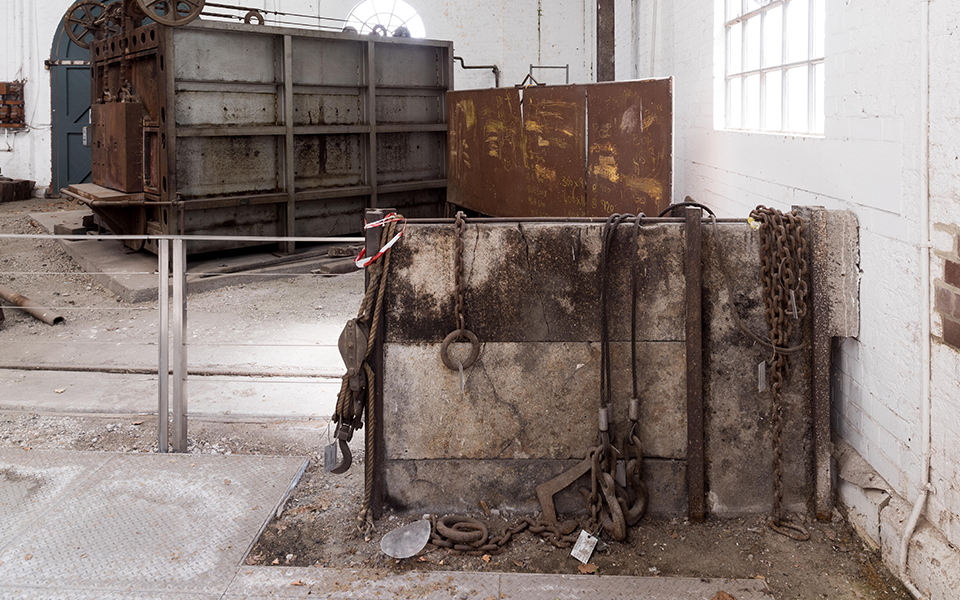 First installed in the Workshops around 1910, the Craven Bros Overhead Travelling Crane was electrified and relocated to Bay 1 in the 1920s as an essential part of the Davy Press team, used to move heated metal billets between the Davy Furnace and the Press.
The crane operator, responsible for carefully moving the large (and very expensive) steel pieces around the Davy Press space, sat high above the ground in the small cab suspended beneath the crane beams. Balanced special holders attached to chain or wire crane slings secured the metal billets in place during movement. These holders came in a range of different lengths and sizes to suit the size and shape of the metal being pressed, so that each billet could be held at the right height and angle for working under the Davy Press.
Facts
Year: 1910. Electrified and moved to Bay 1 in 1926 for Davy Press use.
Manufacturer: Craven Brothers, England
Material: Cast iron
SHI No.: 4745207
References
Futurepast Heritage Consulting (2009) ATP Section 170 Heritage & Conservation Register.
Godden Mackay (1996) Eveleigh Workshops Management Plan for Moveable Items and Social History- Volume 3 (Inventory).