Spring Shop
"There were thousands of springs used by the railways – every carriage and wagon utilised some type of spring, whether in the spring buffers, the older seats, or carriage springing. One year alone the Spring Shop produced over 33,000 various springs" Richard Butcher, former Eveleigh worker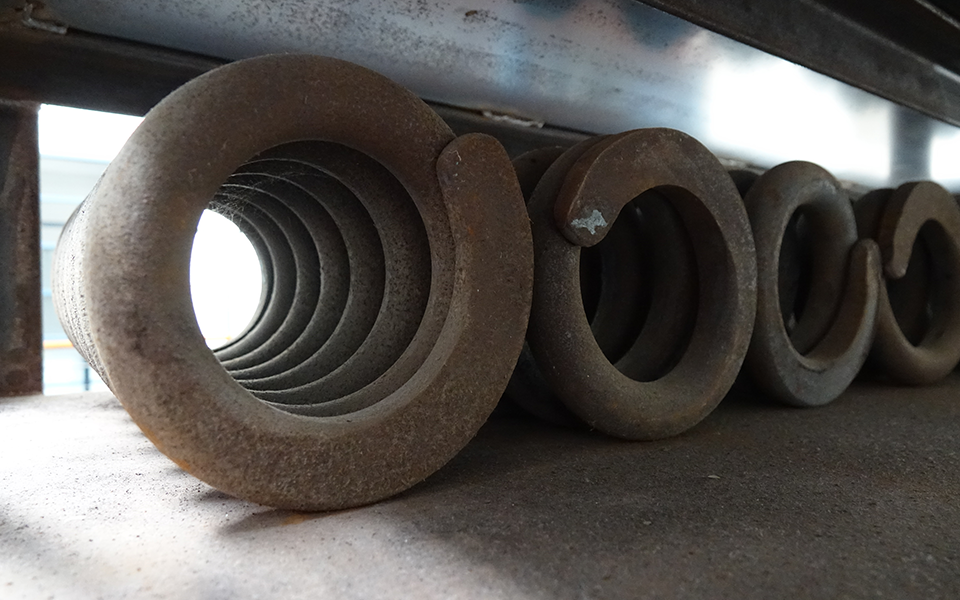 The humble spring was a plentiful and essential component of locomotive engines and carriages alike. This multiplicity of uses for springs was reflected in the many different types of springs manufactured at Eveleigh including flat, semi-elliptic, coil, full leaf, half lead, and helical springs.

Versatility of the machinery needed to produce these different types of spring lead to the use of the spring shop for manufacture of all kinds of non-rail related items by workers, as what came to be known as 'Foreign Orders'.

Several key steps were involved in the manufacture of springs: heating of the base metal, shaping and forming the spring, heat treating and tempering, and testing. Every new spring had to undergo vigorous testing to check its carrying power and strength before it could be used.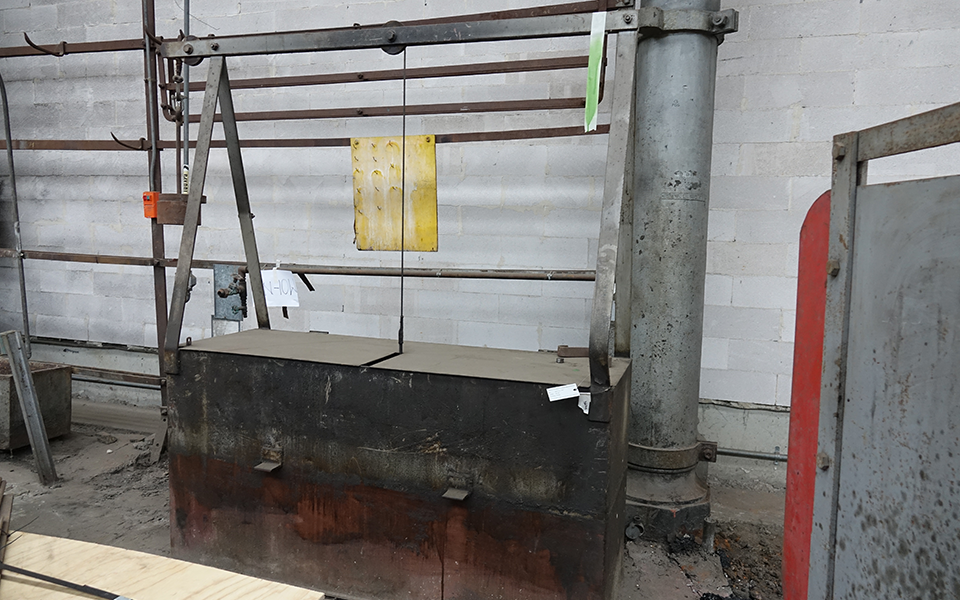 "A long bar of steel is placed in the fire, heated, and drawn out on to a mandrel. The steel… is wound round a bar, the operation taking less than five seconds. From the mandrel it is carried to an anvil and there a smith, with a few taps of a hammer, adjusts the spaces…While still red-hot it is dropped into an oil bath to cool, and then picked out, ready for testing" Eveleigh Works, 25 June 1916

From 1902, the Spring Shop was housed in a purpose-built corrugated iron building on the north side of Bay 1 (in what is now 'Innovation Plaza' between the Locomotive Workshops and the NIC). As a result of Eveleigh's declining function through the 1970s, this freestanding building was eventually dismantled and the Spring Shop relocated to Bay 4 of the Locomotive Workshop from 1972 to the final workshop closure in the 1980s.


References

1891 'The N.S.W. Railway Workshops at Eveleigh.', Illustrated Sydney News (NSW : 1881 - 1894), 18 July, p. 12. , viewed 27 Apr 2021, http://nla.gov.au/nla.news-article63616851

Butcher, R.K. & Murphy, L (ed). 2004, The great Eveleigh railway workshops: a personal reminiscence. Richard Butcher Eastwood, NSW