Agnes Mary (Mollie) Lions, MBE. (1908-1992)
'When nurses check up on workers' health in factories, they find that many who think they are perfectly well are not well at all. Some serious complaints are discovered and checked before they develop further' Mary Lions, Australian Women's Weekly, 21 May 1949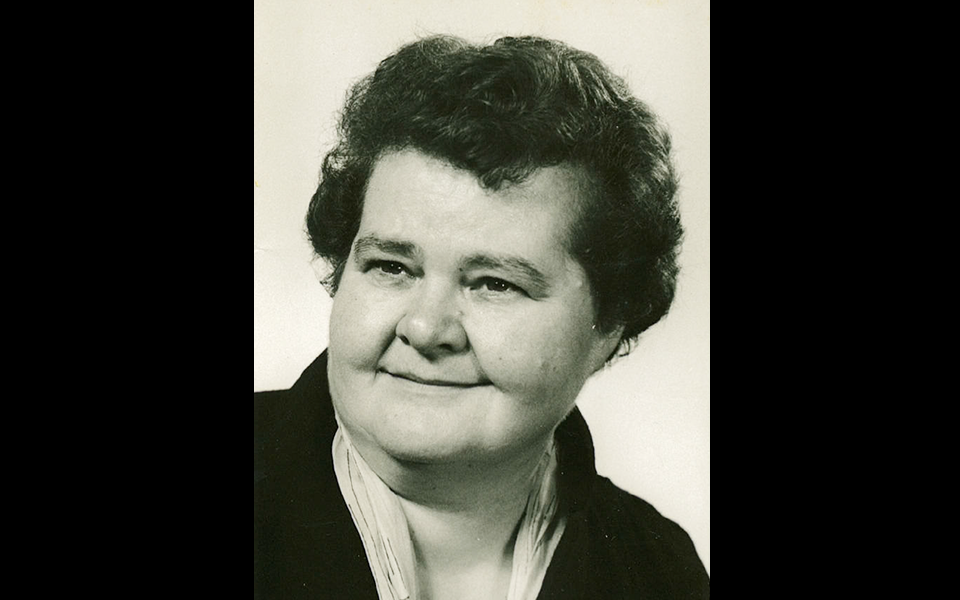 Industrial nursing pioneer and activist Mary "Mollie" Lions was the longest serving industrial nurse at Eveleigh, working at the Workshops for over twenty years from 1947 until her retirement from nursing in 1968. A staunch advocate throughout her career of graduate training, improved conditions and pay for nurses, Mary Lions was instrumental in improving the education and professional standing of industrial nurses in NSW. Lions was instrumental in the formation of the Industrial Nurses Branch of the NSW Nurses' Association in 1946, a founding member of the NSW Nurses' Committee in 1950, and was largely responsible for the introduction of the Industrial Nursing Certificate at the NSW College of Nursing in the 1950s.

Graduating with a general nursing certificate from Royal Prince Alfred Hospital in 1931, Lions' career focus on industrial nursing began in 1941 when she was employed as an industrial nurse at the Vicars Woollen Mills in Marrickville. Her other roles in industry prior to starting at Eveleigh in 1947, included as sister-in-charge of the medical aid post of the strategically important naval asset Captain Cook Graving Dock (Garden Island) during WW2, as well as a brief time working for Qantas at Mascot.

Mary Lions gained a reputation among Eveleigh workers as having a fierce and authoritative attitude, brusque and brutally efficient in her treatments. Her swift and fearless action and competence during a horrific onsite accident at the foundry (an accident that resulted in several deaths and numerous injuries), won her at least some begrudging respect among the workers.

"…if you had splinters or anything in your fingers, she got them out, no worries at all…you dreaded getting anything wrong with you so you didn't have to go and see her. She was particularly vicious on apprentices." Bill Leach, former Eveleigh worker

Recognition of Mary Lions' significant contribution and services to nursing was formally acknowledged in 1960 by her appointment as Member of the Order of the British Empire (Civil).


References

Taksa, L. 'Lions, Agnes Mary (Molly) (1908–1992)', Australian Dictionary of Biography, National Centre of Biography, Australian National University, https://adb.anu.edu.au/biography/lions-agnes-mary-molly-17118/text28947, published online 2016, accessed online 31 March 2021.

1949 'Nursing sisters in industry', The Australian Women's Weekly (1933 - 1982), 21 May, p. 24. , viewed 13 Apr 2021, http://nla.gov.au/nla.news-article47491233

Taksa, L. (1999) 'Handmaiden of industrial welfare or armed combatant? Considering the experience of industrial nursing at the Eveleigh Railway Workshops', Health and History: Journal of the Australian Society for the History of Medicine, 1(4), pp. 298–329.