An Authentic Mexican Joint is Now Open!
We are thrilled to welcome Coyoacán Social to South Eveleigh, a new Mexican cantina opening on April 17 under Plate It Forward, a socially conscious hospitality group dedicated to creating equal opportunity across the table.
Founded by Shaun Christie-David, Coyoacán Social will be the latest Plate It Forward venue using the power of food to drive social change for both workers and local community members. The venue will offer a range of elevated street food and traditional signature dishes transcending guests to the streets of Mexico. Shaun Christie-David also notes, "South Eveleigh has always been a huge part of the Plate it Forward journey, with their proximity to the communities we feed, and the people who have been with us since the start. We're grateful to be able to provide employment and meals through the activation of their space."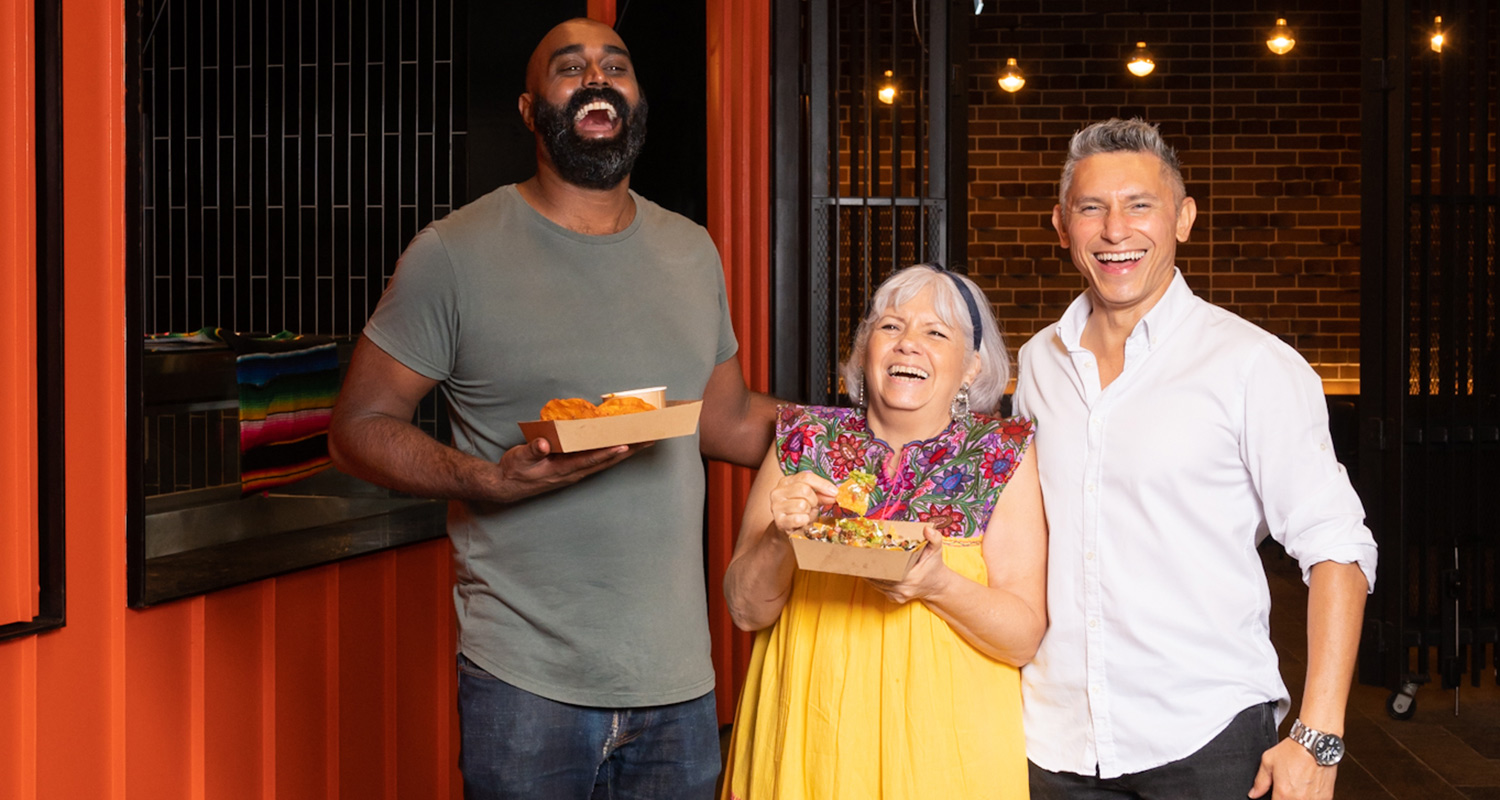 The origin story behind Coyoacán Social was inspired by the relationship between Shaun and the connection he made with his now business partner and Head Chef Roman Cortes at a Day Of The Dead Festival. With Shaun's passion for creating social change and opportunities for those recovering from addiction and Roman's experiences as a recovering addict, this was the catalyst of their bond. An understanding of how food, employment and training can provide positive outcomes to increase the success for those on their own recovery journey was sparked.

The new venue has a mission to use the universal love language of food to create compassion between guests in South Eveleigh with locals in need in both Redfern and Mexico. Coyoacán Social aims to work with local charities allowing community members to come to a safe space where they can share food, connection and stories. They also plan to donate meals to the centre in Mexico where Roman took his first steps to recovery and to those in the Greater Sydney area.
Shaun Christie-David adds, "What separates Plate it Forward from other hospitality groups is ensuring that people from the cultures that we represent are the ambassadors of that venue. Similar to how my mum is a key pillar for Colombo Social, Coyoacán Social represents family, strength and a connection to culture. Serving Mexican food by Mexican grandmothers and grandfathers through an authentic, accessible and community driven approach. The hope is to give thousands of meals to people in Mexico and regular and steady employment to people who deserve it."
The Mexican eatery will offer dishes largely influenced by Head Chef Roman Cortes' mother Maru Navarro and the local cuisine from her birthplace Coyoacán, as well as other regions in Mexico. Many of the dishes also played a factor in giving Roman hope and fuel on his recovery journey. Roman is determined to pay homage to his mother for her support during this time of his life as well as allow her recipes the justice they deserve.

Roman Cortes' mother Maru Navarro on Coyoacán Social and her son, "Seeing Roman create dishes that are so special to me, and our family is beautiful, and I am so proud of how far he has come on both his cooking and recovery journey. Coyoacán Social will be a place of love, family, social purpose and of course delicious Mexican food."
The key menu highlights at Coyoacán Social will include the dish that is sweeping the globe – Birria Tacos, which are dipped in an overnight cooked beef compote and cooked "Jalisco Style" to honour Roman's grandfather's hometown. Another signature dish is the Cochinita Pibil which is typically from the South of Mexico and is served in a corn tortilla taco, topped with pickled onions and pineapple and habanero sauce. The Chicken Tinga is also set to be a flavourful crowd-pleaser with its smooth smoky- Chipotle favour and served in taqizas or on top of a tostada with fresh cream, cheese and lettuce. The venue will also have a large offering of traditional Mexican non-alcoholic beverages, healthy salad bowls and gluten-free alternatives. View the full menu here.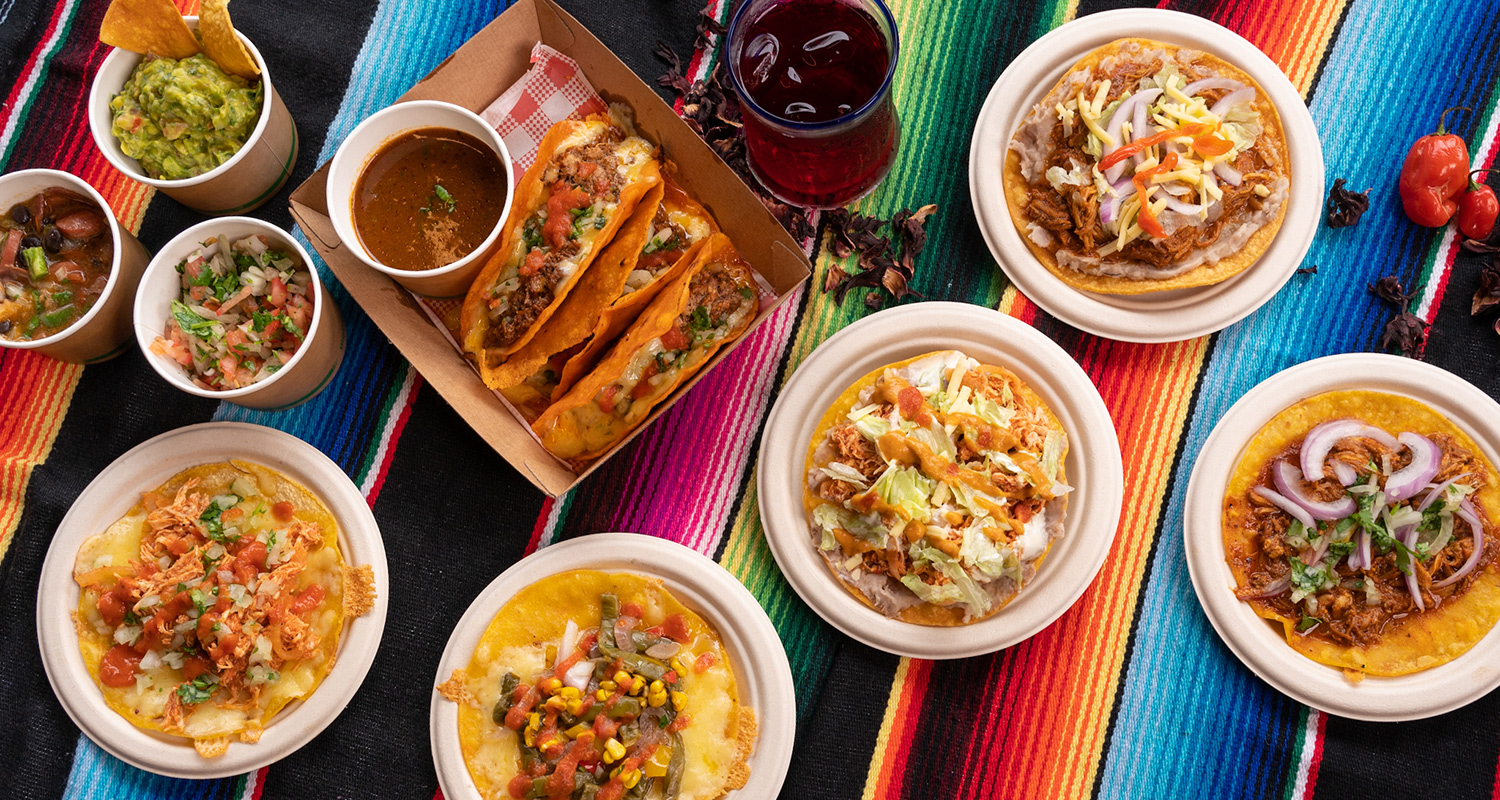 Subscribe to our newsletter, follow us on Instagram & Facebook and be the first one to know about all of the upcoming events, offers and new venue openings at South Eveleigh.