MyHealth South Eveleigh
Myhealth South Eveleigh is a Bulk Billing Medical Centre that offers the highest standard of medical care with state-of-the-art facilities. We pride ourselves in offering a friendly, convenient, accessible and professional service to all our patients. We offer a full range of medical services including: General Medicine, Women and Men's Health, Paediatrics, Immunisations, Skin Checks, Minor Surgery, Preventative Medicine, Travel Medicine, Mental Health, Antenatal Shared Care, Health Assessments, Workers Compensation, Pathology HIV Medicine (s100), Iron Infusions and Implanon Insertion & Removal.

Appointments and walk-ins welcome. Make a booking here.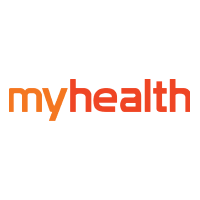 Myhealth South Eveleigh Trading Hours
Monday
8:30am - 5:30pm
Tuesday
8.30:am - 5:30pm
Wednesday
8:30am - 5:30pm
Thursday
8:30am - 5:30pm
Friday
8:30am - 5:30pm
Saturday
1:00pm - 5:00pm
Sunday
Closed