Bodyfit Platinum
Bodyfit provides members with an affordable, state-of-the-art fitness and training facility with offerings including cardio, strength and functional training equipment, personal training services and outdoor bootcamps.
There are two Bodyfit locations here at South Eveleigh. Bodyfit Redfern Platinum in the old Locomotive Workshops might be old and rustic on the outside but on the inside it features an ultra-modern, state-of-the-art fitout with top-of-the-range equipment. This perfect blend of old and new is a larger premium gym with plenty of weights cardio and stacks of group fitness classes. It joins our existing Bodyfit South Eveleigh which is a more intimate outlet open 24/7 on nearby Davy Rd.
Get a FREE 2-day pass here.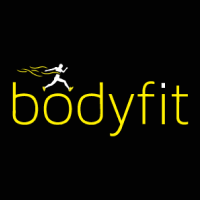 BodyFit Platinum Trading Hours
Monday
6:00am - 9:00pm
Tuesday
6:00am - 9:00pm
Wednesday
6:00am - 9:00pm
Thursday
6:00am - 9:00pm
Friday
6:00am - 9:00pm
Saturday
8:00am - 5:00pm
Sunday
8:00am - 5:00pm