Re
Re, the pioneering new bar from hospitality heavyweight Matt Whiley is now open. Located in the newly-restored South Eveleigh precinct, Re is a regenerative drinking experience built from the ground up to be one of the world's best bars, with the kind of drinks program Whiley has made a global name on, supported by Terzini's signature tone and style.
Whiley's pioneering ethos, first brought to life at Scout, brought a sharp focus to local ingredients and sustainability, leading the way with drinks that preference innovation and taste while minimising waste. At Re, Whiley is pushing that to its limits, interrogating everything from the materials and glassware, to the light fittings, ingredients and garnishes, through to what goes in the bin. Re isn't calling itself zero-waste from the get-go, rather, it sees itself as a model for the industry; reframing how bars talk about, and act on, sustainability and waste. More than anything, Whiley wants to demonstrate that a venue can be built from recycled materials and run with as little impact as possible, and still exist as a fun, world-class experience.
Take your time and enjoy 2 hours free parking on weekdays - simply validate your parking at the restaurant with a dine-in purchase. On weekends, enjoy 2 hours free parking with no validation required. Free evening parking everyday (enter after 6pm and exit before midnight). For more info about the car park and how to get to South Eveleigh, click here.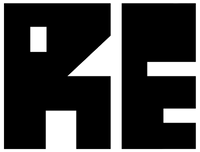 Re Trading Hours
Monday
Closed
Tuesday
12:00pm - 9:00pm
Wednesday
12:00pm - 9:00pm
Thursday
12:00pm - 9:00pm
Friday
12:00pm - 12:00am
Saturday
4:00pm - 12:00am
Sunday
Closed