Kurtosh
The name Kürtősh comes from Kürtőskalács – a traditional Hungarian pastry famously known as chimney cake. Boasting the perfect harmony of caramelised crispy flaky outer with soft inner walls, the cylindrical yeast pastry is often sold as street snacks from carts all over Hungary.
At Kürtősh House our cakes are sold by the weight, satisfying your inner-glutton with variety of choices & serving sizes. From rich, fudgey chocolate slices to featherlight cheesecakes & fruity gluten-free sponges, Kürtősh has something for everyone.
For special occasions & birthday celebrations, you can ask our friendly team member to slice a larger square. With 4 days' notice, we can decorate your cake with a special message.
Our pastries & loaves are inspired by memories of hearty home baking shared with family. Delectable chocolate brandy balls & biscotti make perfect accompaniment to your favourite cup of coffee or tea while babka loaves are great as your office morning & afternoon tea treat.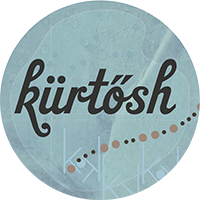 Kurtosh Trading Hours
Monday
7:00am - 10:00pm
Tuesday
7:00am - 10:00pm
Wednesday
7:00am - 10:00pm
Thursday
7:00am - 10:00pm
Friday
7:00am - 10:00pm
Saturday
8:00am - 10:00pm
Sunday
8:00am - 10:00pm
Contact store
Shop 3, 1 Locomotive Street, Eveleigh, NSW 2015
Website