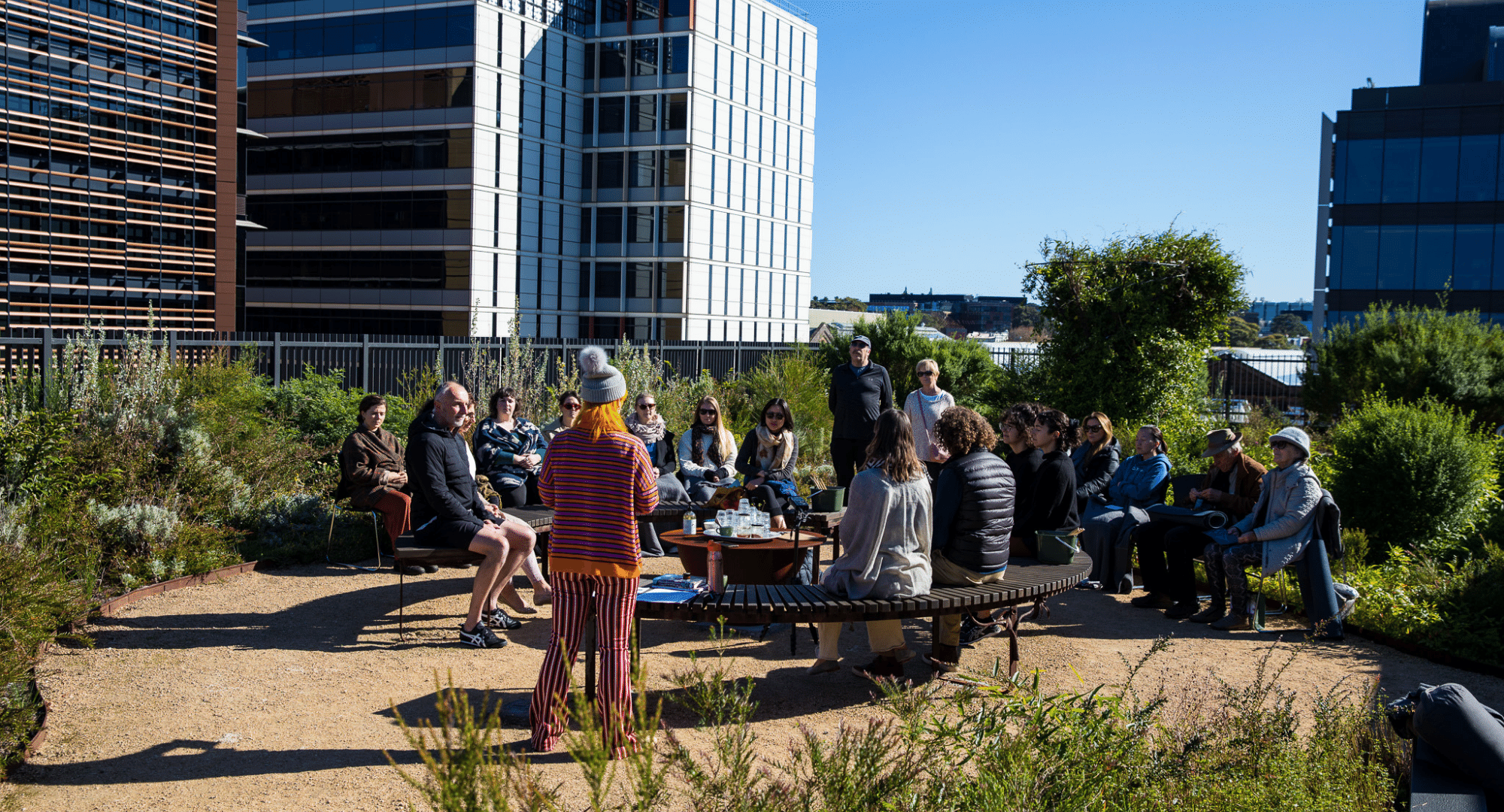 community
At South Eveleigh we are committed to supporting the communities in which it operates, by engaging with those who work, live and play in the places it creates
We have implemented a number of initiatives aimed at fostering meaningful connections with the wider community, such as charity work and educating people on sustainability.
Image Credit: Water Lessons is a monthly series presented by the Biennale of Sydney and South Eveleigh.
Photograph: Four Minutes to Midnight
Community Grants

South Eveleigh is committed to making a positive contribution to our community. Grants can play an important role in community development. They empower the community to address issues that matter to them and take the lead on projects to enhance community life.
This year we have made a few small changes to ensure we can continue to help the community as much as possible. The financial allocation for any single grant will $5,000, $6,500 or $10,000 maximum. This will allow Mirvac to assist more organisations in need.
Awards and Recognition
Since inception, South Eveleigh has been committed to innovation, learning and helping people and the planet thrive. Steeped in history, South Eveleigh is a progressive precinct, facilitating unique experiences and supporting creative thinking and working. The precinct's transformative environment, its tenants and programs have received numerous industry awards and accolades.
Read more about South Eveleigh's awards.