Get up! Stand up! Show up!
Join us at South Eveleigh and celebrate NAIDOC Week with cultural performances, Dreamtime story-telling, kids' art & craft sessions and guided garden tours.
NAIDOC Week this year falls on 3-10 July 2022, a period filled with festive activities for celebrating and acknowledging the rich history, culture and achievements of the Aboriginal and Torres Strait Islander peoples. This year's theme 'Get up! Stand Up! Show Up!' is an appeal for systemic change and a call to keep rallying around mobs, Elders and communities. This week is a great opportunity to learn more about the First Nations' stories and connect with the community.
Here's a line-up of events at South Eveleigh during #NAIDOCWeek2022:
Smoking Ceremony and Dance Performances
To mark the start of NAIDOC Week, we are hosting a Welcome to Country, Smoking Ceremony and dance performances by the Tribal Warrior team at the Cultural Landscape Garden. Aunty Donna Ingram will start the event with a Welcome to Country, followed by a Smoking Ceremony and dance performances by Terry Olsen and Dave, accompanied by Gumaroy Newman on the yidaki.
Dreamtime Story-Telling and Arts & Crafts Session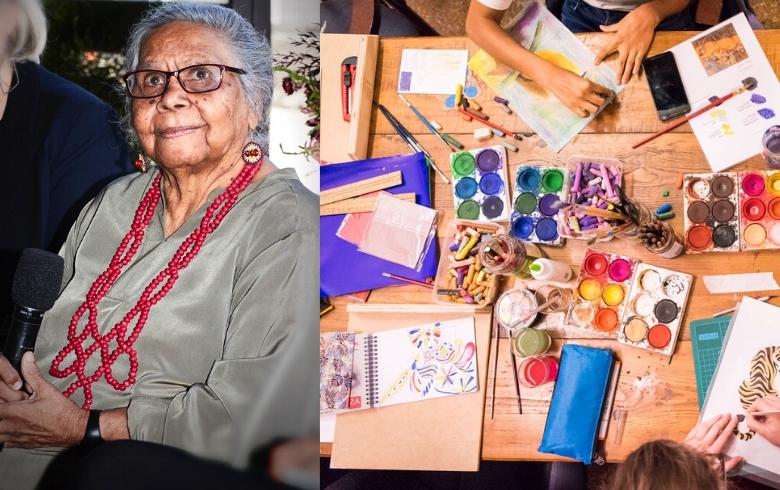 Telling stories is as ancient as humankind and the Dreamtime stories of Australia's own First Nations are some of the most deep-rooted on the planet. To celebrate NAIDOC Week, South Eveleigh is honoured to offer a Dreamtime Story-Telling Session with Aunty Ali Golding, a respected local Elder.
The free event is happening next Wednesday from 10am, followed by an arts and crafts session for children to get creative, explore and recreate some of Aunty Ali's treasured stories. Everything provided in the art workshops are free and the sessions will run from 11am-11.45pm. Get your ticket and secure your spot here.
Date: Wednesday, 6 July 2022
Time: 10am – 11.45pm. There are two other art workshops available at 12 and 1pm.
Location: The Forum in The Foundry Building, 1 Locomotive Street, Eveleigh
Entrance is via Locomotive Street on the

left hand side

of the main building entry
Guided Garden Tour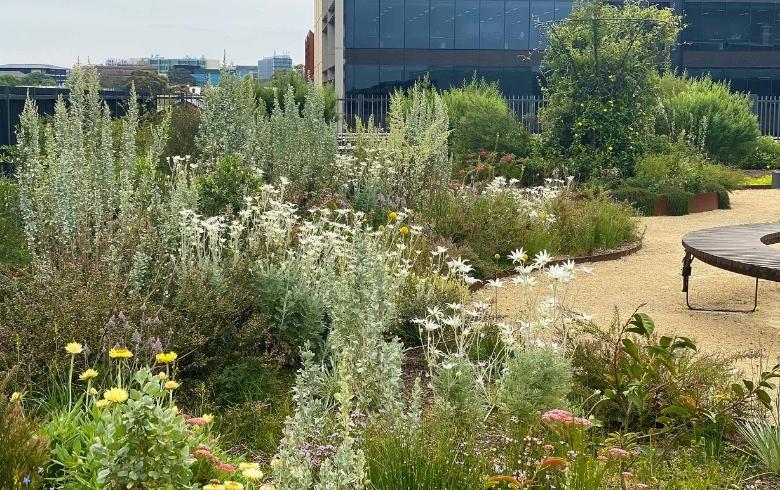 Register your interest in our exclusive Guided Garden Tour to explore the Cultural Landscape Garden, Rooftop Community Garden and Permaculture Garden at South Eveleigh. Immerse yourself in the lushness of Australian native plants and learn more about the different properties, uses and cultural significance of these plants from the Jiwah team. Limited spots are available per session – you will be notified via email when a spot becomes available.
Learn more about NAIDOC Week, get involved and connect with your local First Nations community here.
Subscribe to our newsletter, follow us on Instagram & Facebook and be the first one to know about all of the upcoming events, offers and new venue openings at South Eveleigh.