Steam Reservoir
Steam was originally produced for operation of the Davy Press by heating cold steel billets in two small coal-fuelled furnace-boilers—a process that took a whole day to complete and required the removal and replacement of the brick furnace lining for every new billet.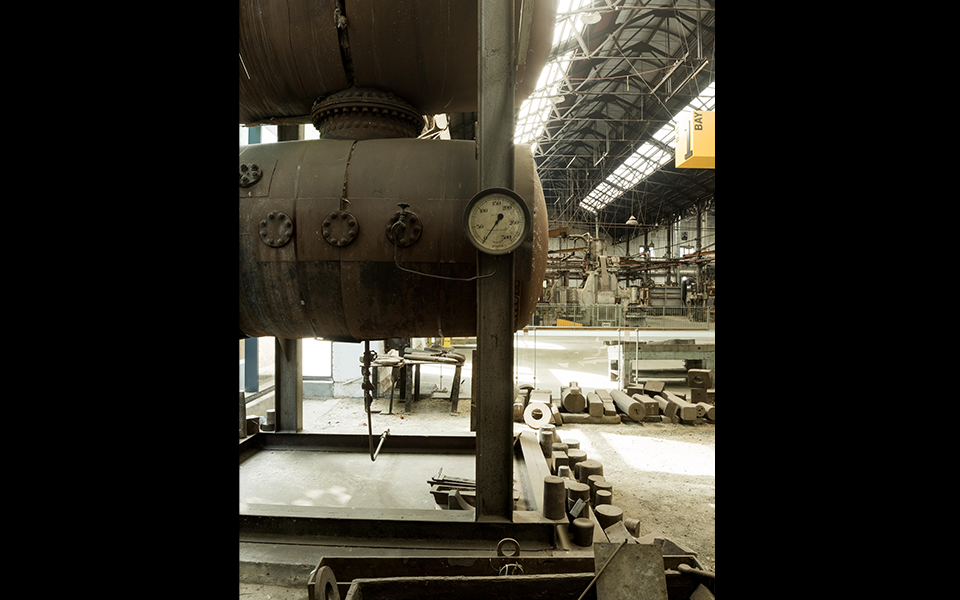 In the 1960s, the original boilers were replaced by the Steam Reservoir—two horizontally mounted cylindrical steam receivers to which steam was delivered direct from the boilers in the boiler house annex at the southern end of Bays 3 & 4.
The reservoirs ensured a steady supply of steam was available for the function of the Davy Press, piped directly to the Steam Intensifier to increase the pressure of hydraulic fluid before it was delivered to the Davy Press.
Facts
Year Installed: 1966
Dimensions: 3m long x 1.8m diameter (each cylinder)
Material: Rivetted steel cylinders in steel frame
SHI No. 4745004