Egg of the Universe
Egg of the Universe is a fully integrated Yoga Studio and Wholefoods Café. While the café is a unique exploration of modern wholefoods where healthy feel good food also tastes amazing, the yoga studio welcomes students of all levels, from beginners to advanced. Our dynamic vinyasa flow and yin classes provide a chance to enhance the physical body, refine the mind, restore, nourish and calm.
Right now Egg of the Universe has an unlimited Studio & Live Stream Introductory Offer with 10 days of unlimited yoga for $30. Get the offer here.
Take your time and enjoy 2 hours free parking on weekdays - simply validate your parking at the café with a dine-in purchase or with a class participation at the yoga studio. On weekends, enjoy 2 hours free parking with no validation required. For more info about the car park and how to get to South Eveleigh, click here.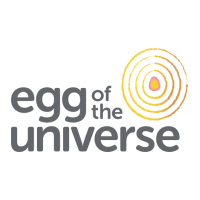 Egg of the Universe Trading Hours
Monday
7.30am - 2.30pm
Tuesday
7.30am - 3.30pm
Wednesday
7.30am - 3.30pm
Thursday
7.30am - 3.30pm
Friday
7.30am - 2.30pm
Saturday
7.30am - 2.30pm
Sunday
Closed